You can use a training schedule template to plan your training sessions. You can purchase an online software to do this or you can do this for free using google sheets.
In this template you have week wise training schedule. For each week, you can schedule day wise training sessions. You can record trainer name, class time, class name.
| | |
| --- | --- |
| Name: | Training schedule template |
| Category: | Business, Scheduling |
| Application: | Google sheets |
| Tags: | google sheets personal training template, training plan template google sheets, training schedule template, |
Screenshots of the template: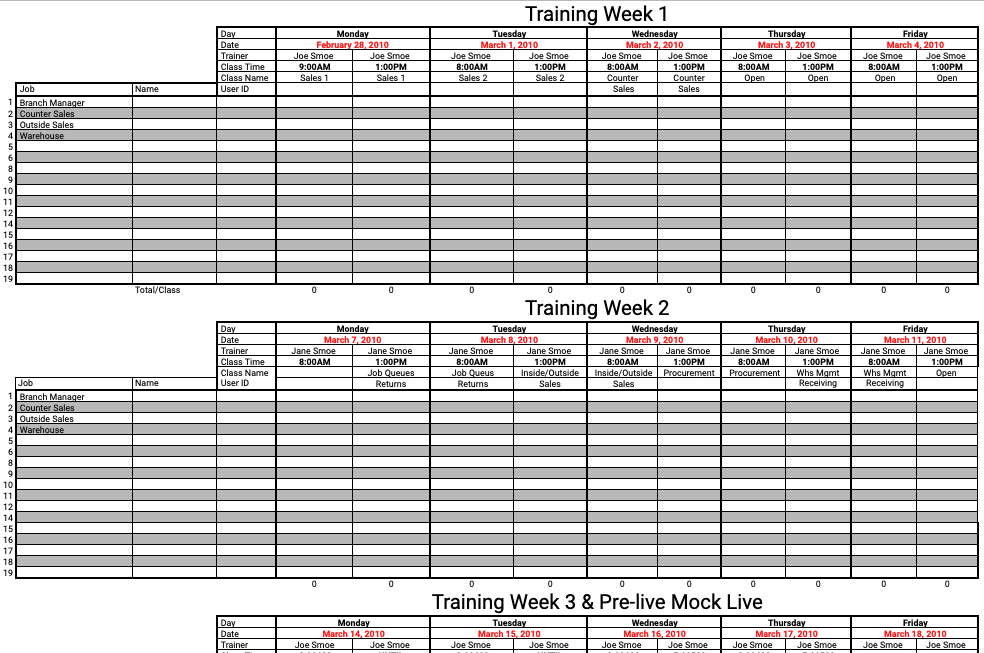 FAQ:
What is training scheduling?
Training scheduling is the process of creating a schedule for training events. This schedule may include the date, time, location, and other details of the event.
Who uses a training schedule?
Organizations use training schedules to plan and coordinate employee training. This schedule may be created by the training department or another department within the organization.
How to create a training schedule document?
To create a training schedule, you will need to gather information about the training event, such as the date, time, location, and other details. You will also need to determine who will be attending the event and what their role will be. Once you have this information, you can create a schedule using a word processing or spreadsheet program.