You need a quotation record to keep track of all the quotations you create or quotations you received. In this template, you have the option to record and track all the quotations in one place.
| | |
| --- | --- |
| Name: | Quotation record template |
| Category: | Business, Finance |
| Application: | Google sheets |
| Tags: | Quotation record template google sheets |
Screenshots of the template: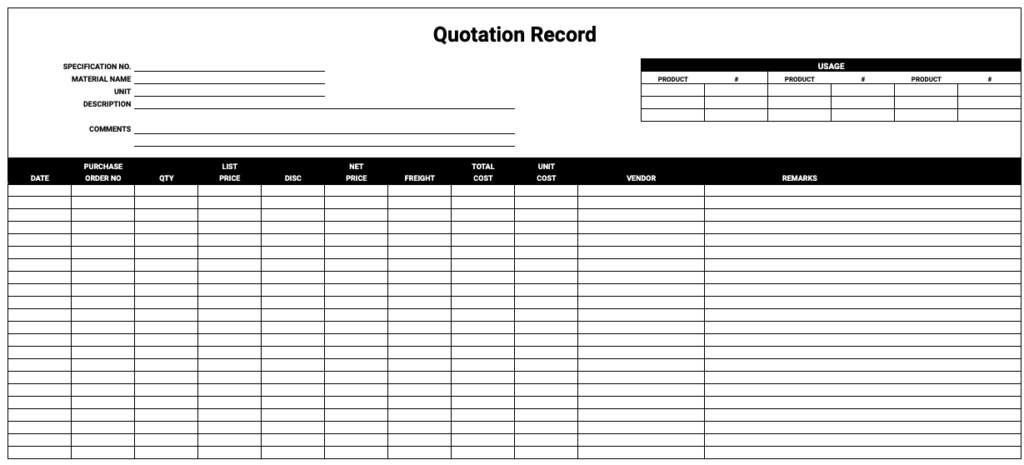 FAQ:
What is a quotation record document?
A quotation record document is a document that contains a record of all the quotes that a company has received for a particular product or service. This document can be used to help the company determine which supplier is offering the best price for the product or service.