You can use this free collectibles inventory template for google sheets to capture the list of collectives you have.
| | |
| --- | --- |
| Name: | Ballon payment loan calculator template |
| Category: | Personal Finance |
| Application: | Google sheets |
| Tags: | Ballon payment loan template google sheets |
Screenshots of the template: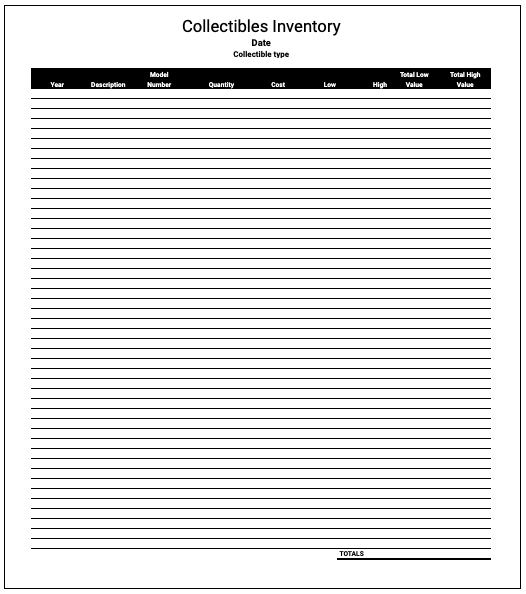 FAQ:
What is a collectibles inventory?
A collectibles inventory is a list of all the collectible items that a person owns. This can include items such as coins, stamps, comics, and other collectibles.
How to track the collectible inventory list?
There are a few ways to track a collectibles inventory list. One way is to create a spreadsheet that includes all the necessary information for each item. This can include the name of the item, the date it was acquired, the current value, and any other relevant information. Another way to track a collectibles inventory is to use a software program specifically designed for this purpose. There are many different programs available, and they can be found online or in stores that sell collectibles.