Cash receipt templates are useful when you are preparing receipts while receiving cash for your transaction.
In this cash receipt template, you have name of the company, address of the company, Receipt number, date, details of the source, mode and currency of the cash.
| | |
| --- | --- |
| Name: | Cash invoice receipt template |
| Category: | Business, Finance |
| Application: | Google sheets |
| Tags: | petty cash log google sheet template, google sheets cash book template, cash in out template, cash book template |
Screenshots of the template: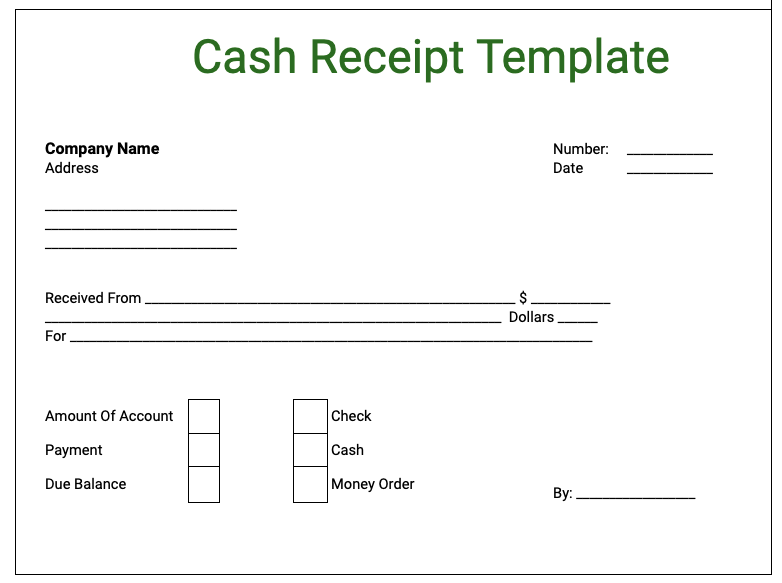 FAQ
What is a Cash invoice receipt ?
A cash invoice receipt is a document that is usually issued by a business to a customer when payment is made in cash. The receipt should include all pertinent information about the transaction, such as the date, the amount of money paid, the items purchased, and the name and contact information of the business.
Which kind of business uses this?
This type of receipt can be used by any type of business.
Some examples of businesses that might use a cash invoice receipt include a retail store, a restaurant, or a service provider.
Why does the customer need it?
Customers need this type of receipt to document their purchase and to have proof of payment.
How to create a cash invoice receipt template?
There are many ways to create a cash invoice receipt template. One option is to use a word processing program, such as Microsoft Word, to create the template. Another option is to use a template creation program, such as Adobe InDesign.