This is a basic invoice template which helps you prepare simple invoices for your work.
Here you can mention the company name to which invoice will be sold. You can then input the invoice quantity, description, unit price and total amount. The spreadsheet will calculate the Sub total amount after tax automatically.
There is a sales tax field which is set to 5% by default. You should change this to your actual sales tax rate as applicable.
| | |
| --- | --- |
| Name: | Basic invoice template |
| Category: | Business, Finance |
| Application: | Google sheets |
| Tags: | Google sheets invoice template, Commercial invoice template, Invoice tracker template, Blank invoice template, Freelance invoice template |
Screenshots of the template: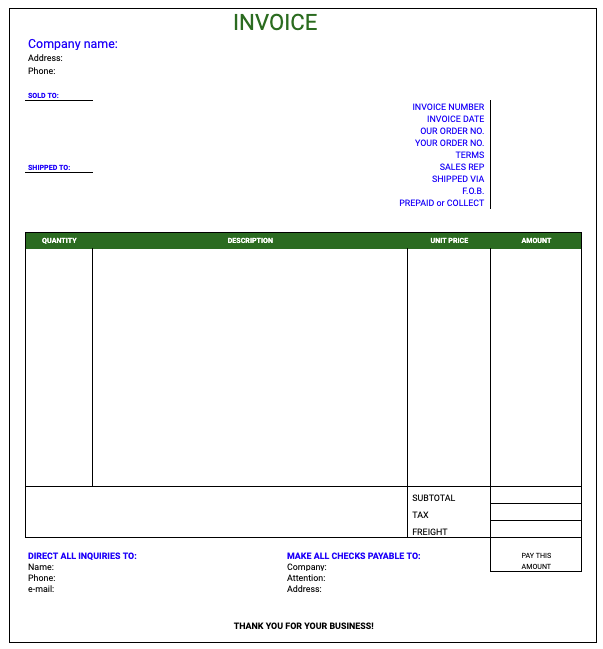 FAQ:
What is an invoice template?
An invoice template is a document that is used to request payment for goods or services.
What details should be there?
There should be the name and contact information of the business or individual requesting payment, a description of the goods or services provided, the cost of the goods or services, the date of service, and the method of payment.
Who prepares an invoice in a company?
The person who provides the goods or services usually prepares the invoice.